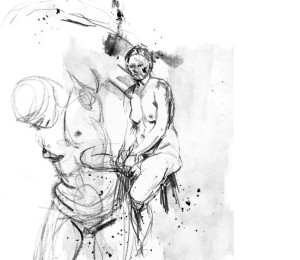 I aim to create an environment where students can feel comfortable to explore their creative potential. I offer thorough explanations on visual analytical approaches. These include perspective, the science of light on form and how to create tonal modelling for 3d effects, the use of geometric equivalents, anatomy, proportion, stylistic devices, the use and application of various media for drawing and painting.
I specialise in Life drawing, portrait, genre and acrylic painting.
I have expertise in adult education, HSC and International Baccalaurete and private tuition.
Private Tuition
I would be happy to tailor specialised private tuition to suit your specific artistic development. Lessons are held in my studio contact me for further information.