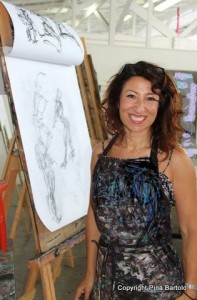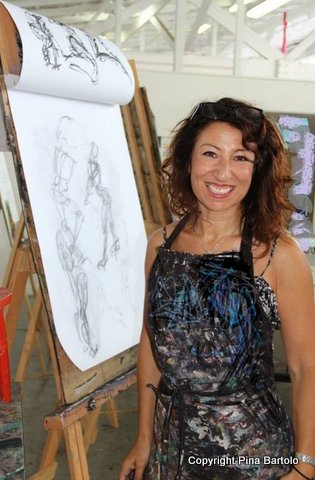 My goal is to experience the world and myself deeply. Making art and teaching art are some of the ways I have discovered I can do this. I am a figurative artist with a passion for the spaces we inhabit. I am interested in how spaces, big and small, man made and wild, real and imaginary and the way we exist in them define who we are.
Drawing has always been a way for me to meditate on the world around me and is the foundation to all my work. The slow act of observing, and responsive mark-making allows me to deepen my experience of a place or person or object. I use drawing to explore my subject, the drawing marks are the questions that tease out new answers. I love the way making a drawing asks me to be 'still' and 'in' my thoughts and yet requires a dynamic series of constructed, choreographic movements. My painting and mixed media work evolves from this process.
I have many works in private collections, have participated in group exhibitions and art prizes.
Bachelor of Visual Arts majoring in Painting and Drawing, CoFA University of New South Wales.
Fine Arts Certificate Seaforth TAFE. Major Painting, Minor Print-making
I am currently teaching at;
Art Est Scool and Gallery Leichhardt
Tramshed Arts and Community Centre
Redlands SCECGS
North Sydney Community Centre
Private Tuition at One+2 Studios Rozelle.
Exhibitions
The Twelve- Glebe 2014
"Drawn Out" – Art ESt
"Found" Group Show, One+2 Gallery
12×12 Group Show, One+2 Galllery
Art And About Group show
Tramshed Artist Exhibition
Art Attack – Manly Art Gallery